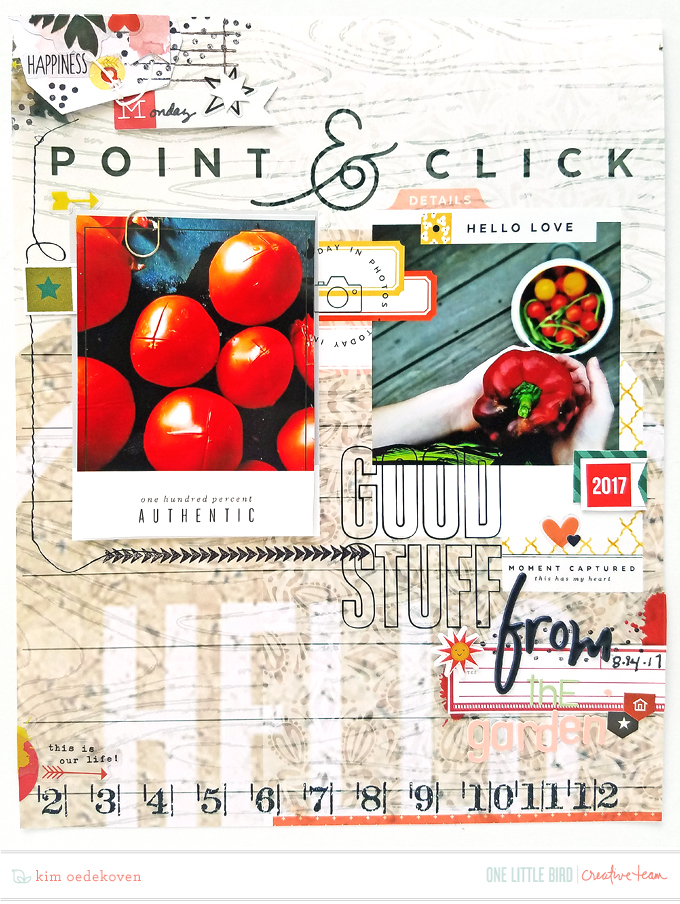 Hybrid Scrapbooking is part knowing which direction you're headed creatively but not the road you'll be taking to your destination.  But if you let yourself go to trust the process and more importantly, trust yourself, good things can happen.  For me this layout is just that.
I wanted to use these two pictures to create a lot of layered dimension both physically and digitally in this layout.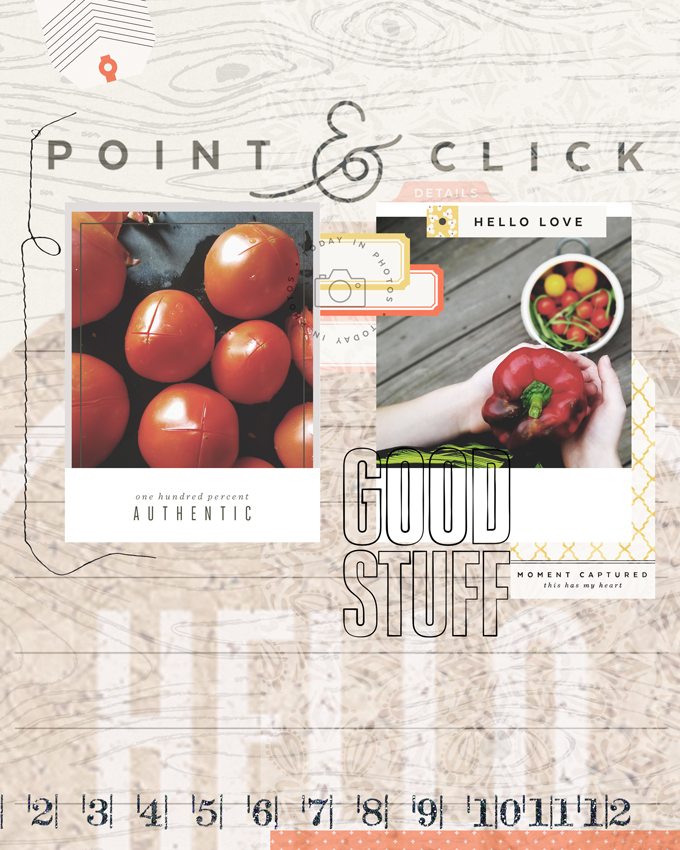 This is the 8×10 file I created to print out as a foundation.  The  Live a Little Collection was what I primarily used for this layout.  The background has three different layers, in different scales and opacity,  on top of which I placed the 2 muted pictures.  I then added some digital elements and wording to jazz it up a bit.  I also printed out the tomato picture with it not being so muted in color so I could place it on top of the other to have that crisp pop in the layout.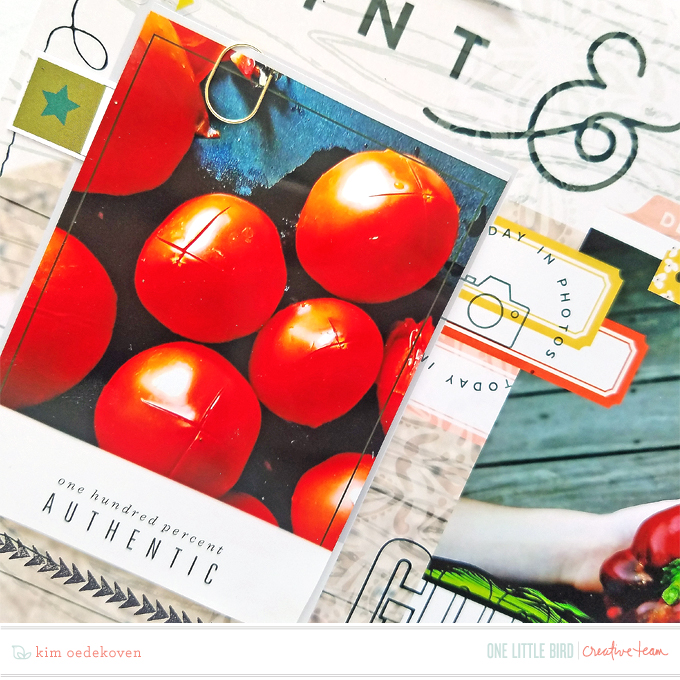 I attached it with some dimensional tape and added a paperclip so it looked as if those digital stamps and labels were just tucked under there.  Below it I did add a physical stamp, along with several others throughout the layout, with Staz-On to add another element of texture.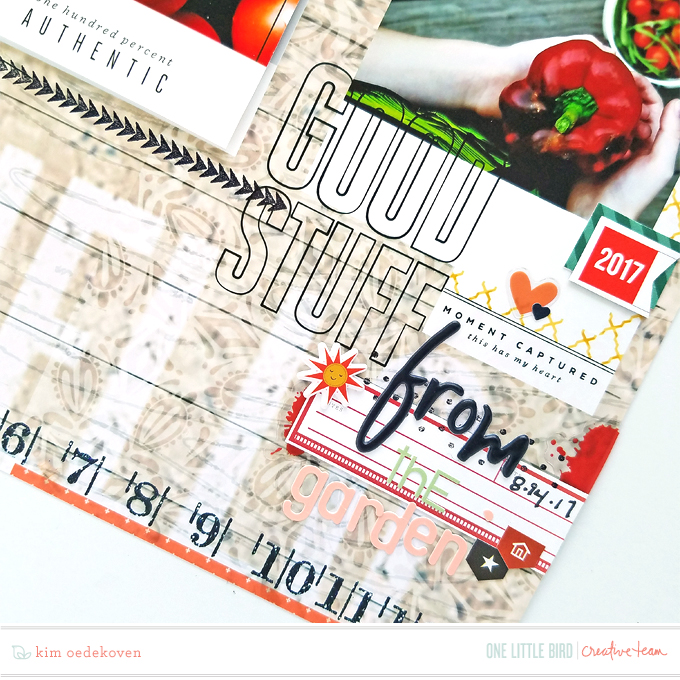 I then used a variety of alphas, ink blot stickers and a few more physical tags to round out each of the corners.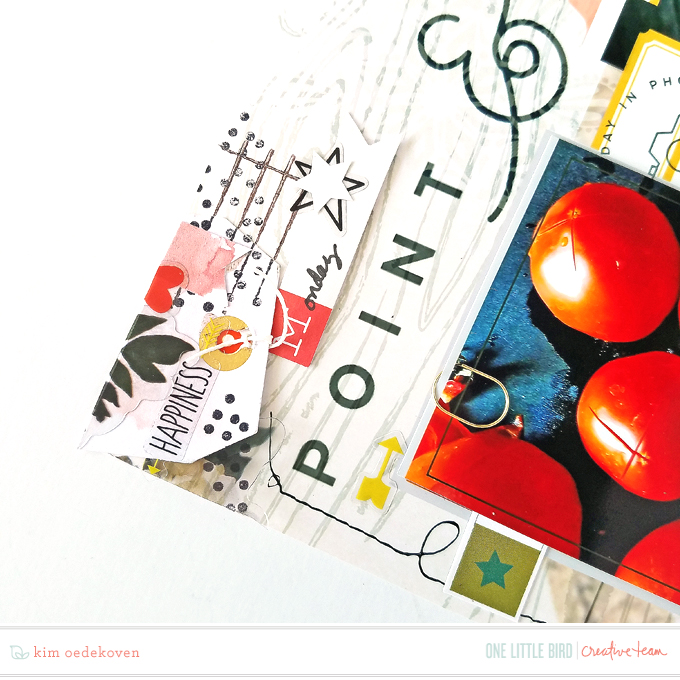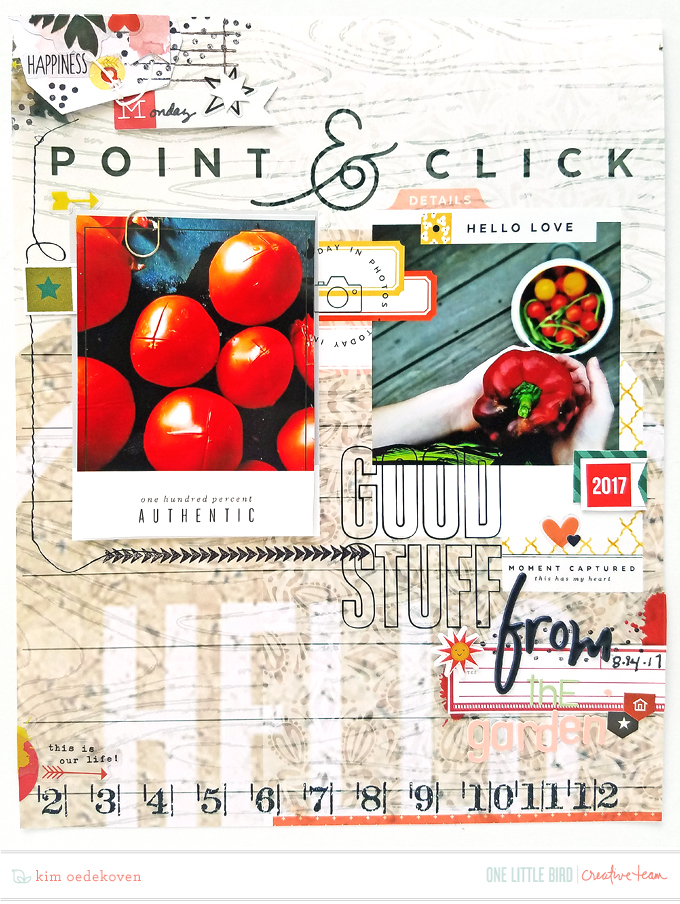 Not only does it pop physically but visually as well.
Thank you for stopping by today!
xoxoxo,
Kim
About Kim
Kim is a 40 (Akkk!) year old mother to 4 sporty, smelly and sweet boys ranging in the ages of 4 to 16 and lucky enough to be married to my favorite person in the world who lets her be a stay at home mom. When not doing laundry, this ex-fiber arts teacher loves memory keeping by scrapbook and pocket pages and to creatively plan to make sure she doesn't routinely forget someone at some sports practice – or any other school function.
Save
Save
Save
Save
Save
Save