We have arrived at September, you guys … probably one of my favorite times of the year – and not just because school is back in session. (That's nice, though!) I just like the wind-down into fall, despite the fact that winter follows shortly thereafter. I find that I always start to get my life back in order every year around this time – I welcome back old routines, start some new ones, go through a "fall cleaning" cycle and pay a little more attention to my own emotional and physical wellness. I do love transitions.
For September, I've added three new products to the shop for new stuff. The Life In Pieces collection includes papers, elements and journaling cards that I hope will inspire you to document the bits and pieces of your everyday life. I love to create these little snapshots from time to time, since my family's taste in clothing, food, hobbies, etc. are ever-evolving and they change with the seasons. Now that Nick has a job AND is driving, his days look totally different than they did this time last year. They're starting to resemble adult life – eep!
You'll save 20% on all of these new products through Sunday. But there's a special offer for newsletter subscribers, too – read on for all of the bundle details and some inspiration from the amazing 2017 Creative Team.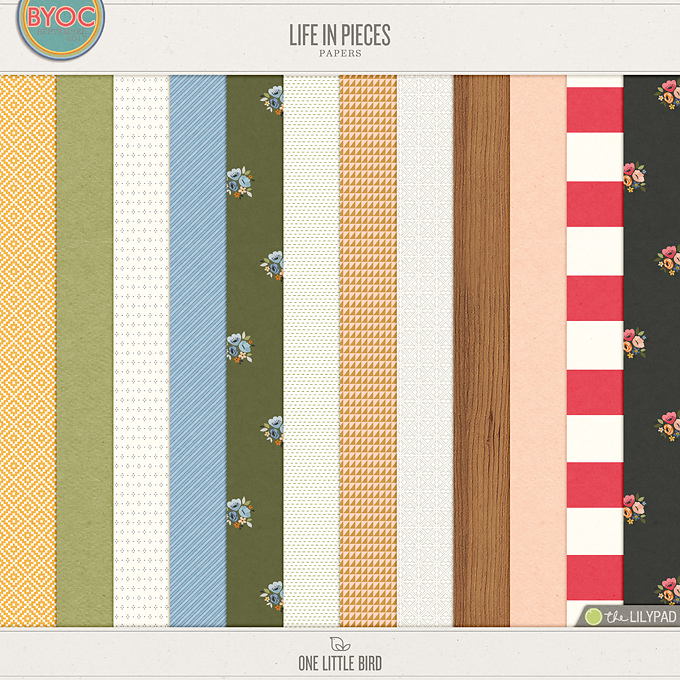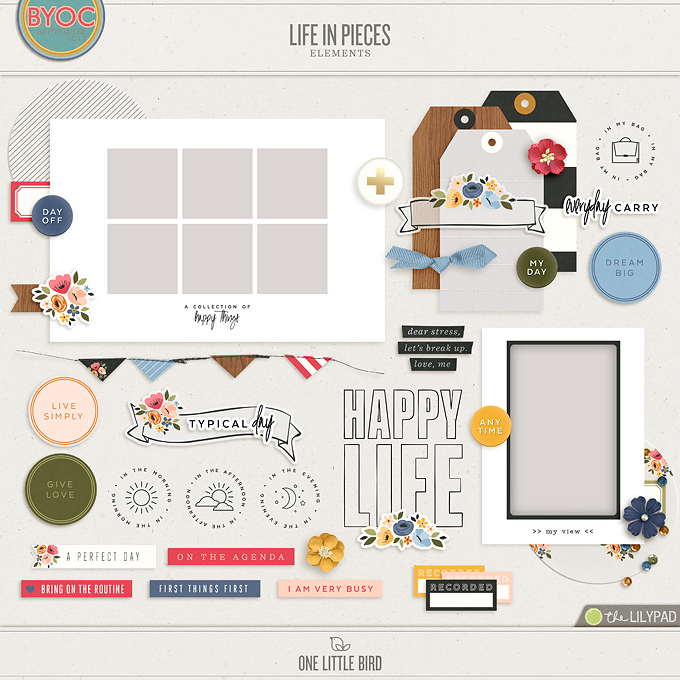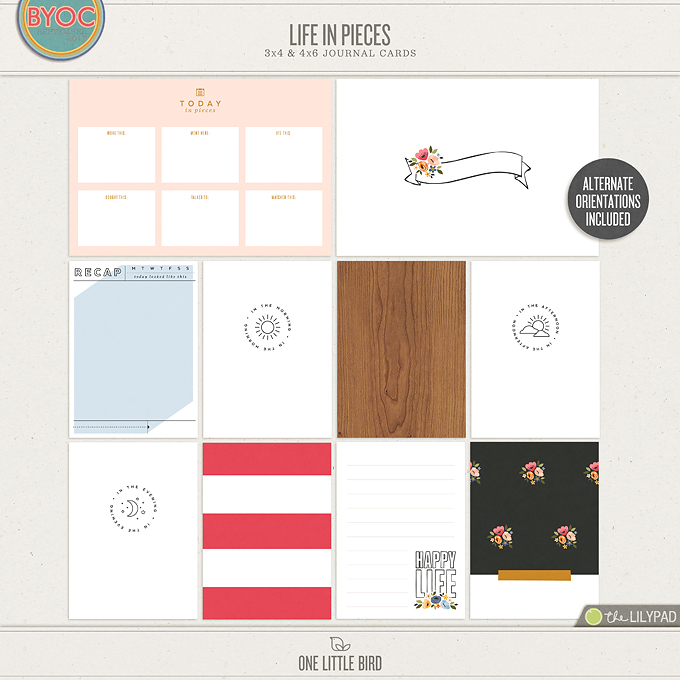 Save 20% On These New Releases
All of the products in the new Life In Pieces collection are 20% off through September 3rd, 2017. Cage Liner subscribers also have access to an exclusive subscriber bundle for a limited time. See below for details!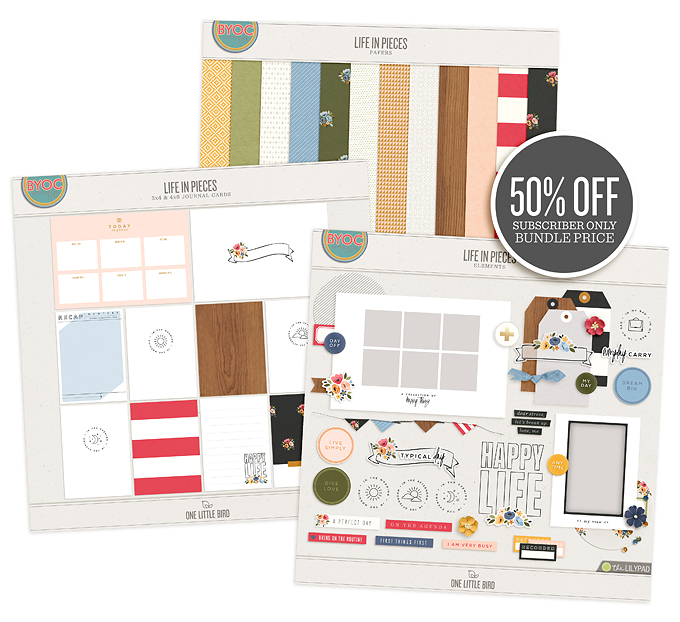 Cage Liner subscribers can check their latest newsletter for access to an exclusive subscriber bundle at 50% off for a limited time. Not yet a subscriber? Subscribe Here for a link of your very own. Offer ends September 3rd and cannot be combined with any other store offers or coupons.
 Inspiration from the Creative Team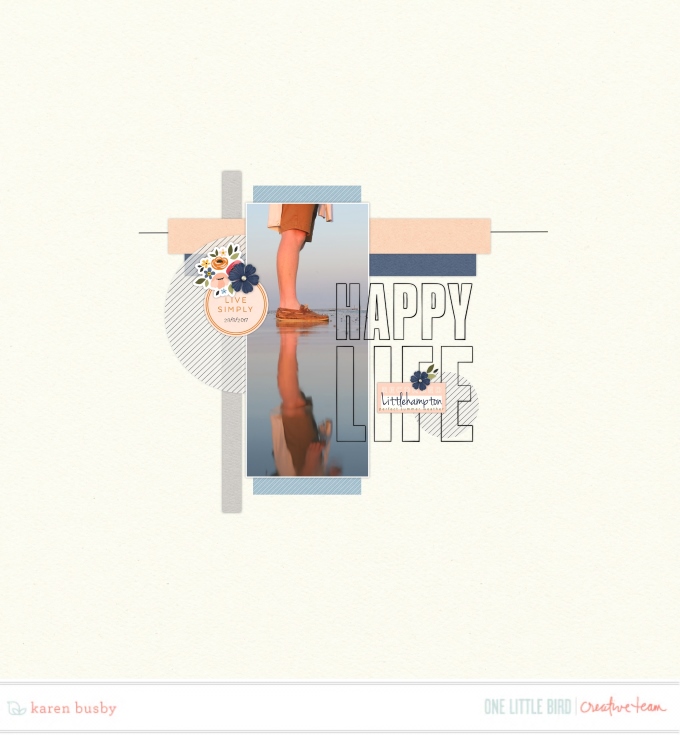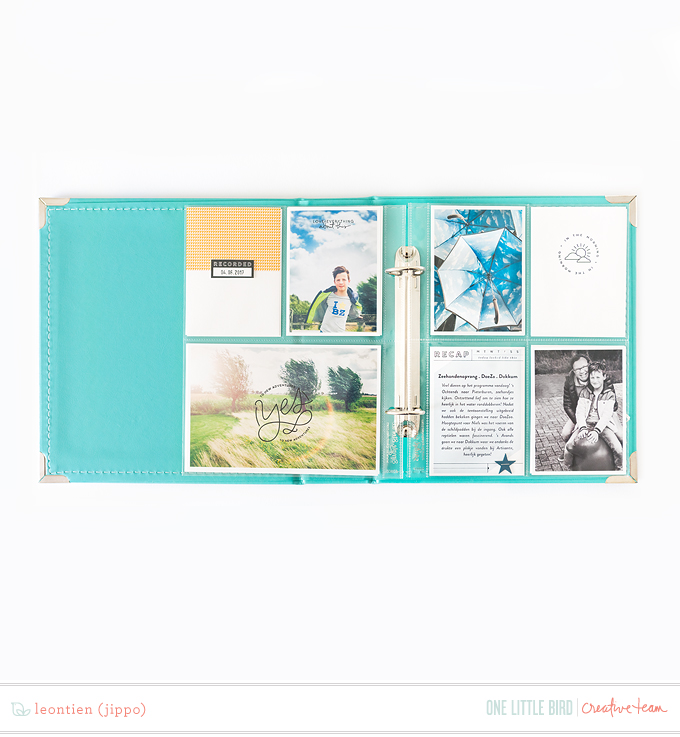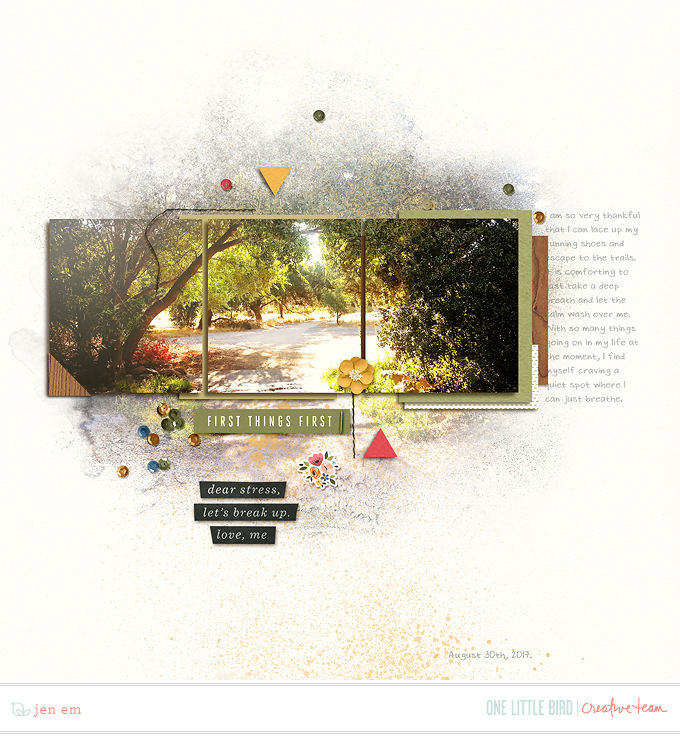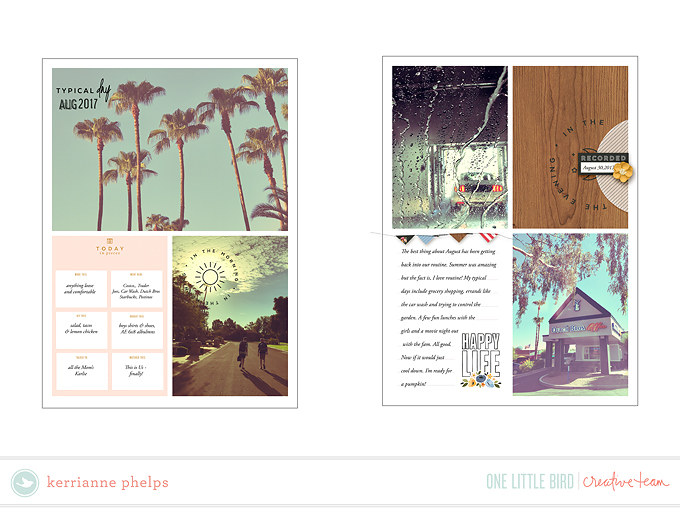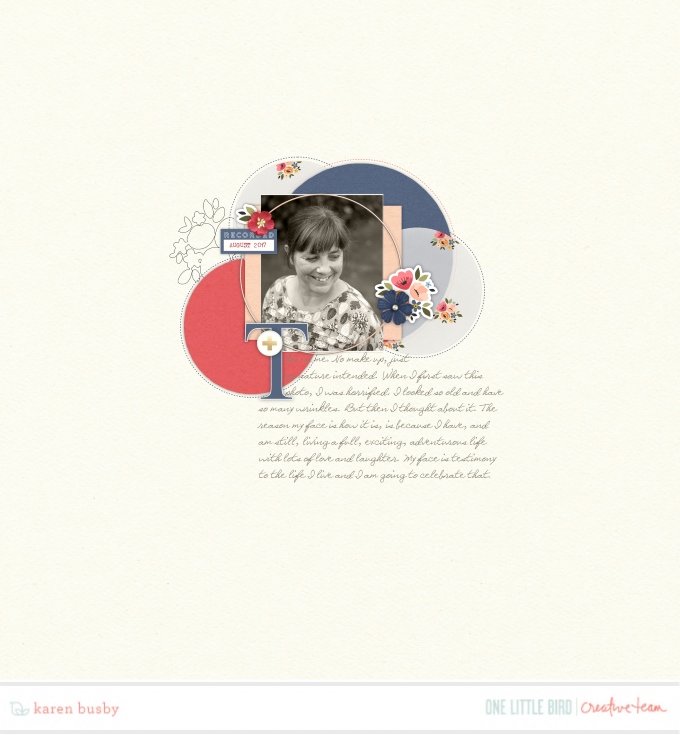 Inspiration from the Pollys
Note: the following projects may contain very small amounts of additional
coordinating products and templates available from other designers for the September BYOC