Hello, friends! We're in the thick of our summer break here, enjoying the long days as much as we can. The arrival of school supplies in all of the stores signifies that we'll be returning to routine soon, which makes me extra grateful for the loose, casual days we've been enjoying. Having a 16 year old driver in the house has meant a LOT less running around for me this summer! We're still trying to fit in a couple more daytrips and family events before school starts. How about you?
For August, I've added three new products to the shop for documenting your everyday, summer moments. The Live a Little collection includes papers, elements and journaling cards in a bright, fresh summer palette. I was so inspired by this deep, navy-teal color that I painted my nails the same shade. I love it next to the hot pinks and yellows.
You'll save 20% on all of these new products through Sunday. But there's a special offer for newsletter subscribers, too – read on for all of the bundle details and some inspiration from the amazing 2017 Creative Team.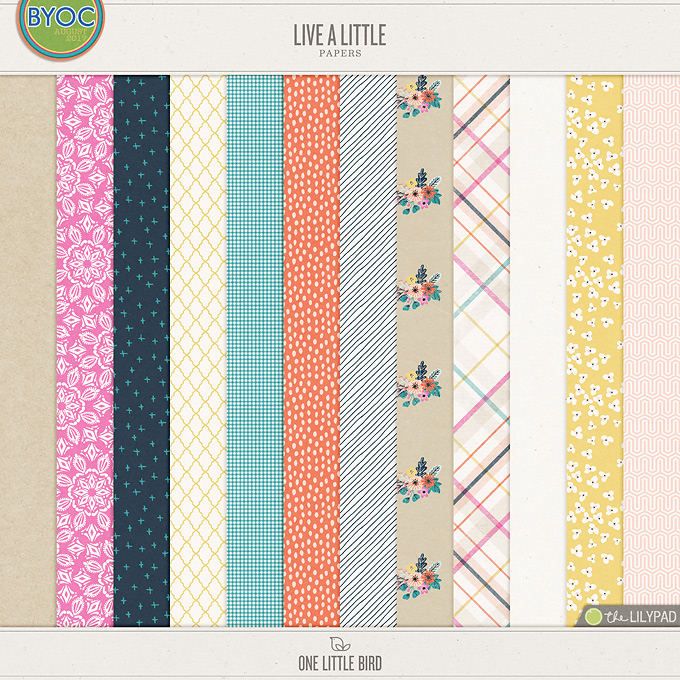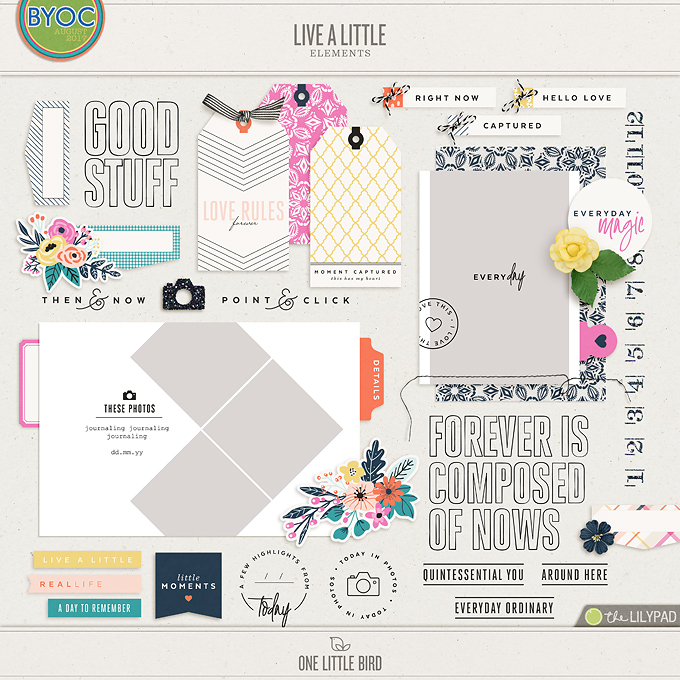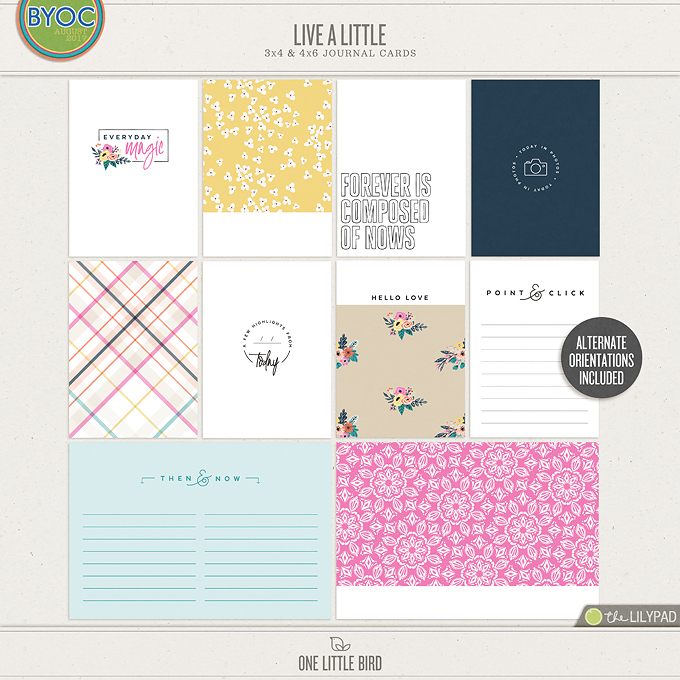 Save 20% On These New Releases
All of the products in the new Live a Little collection are 20% off through August 6th, 2017. Cage Liner subscribers also have access to an exclusive subscriber bundle for a limited time. See below for details!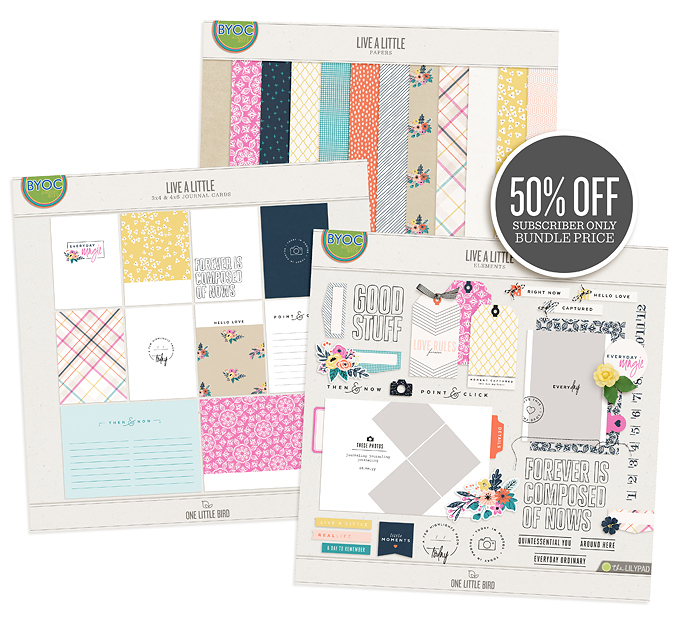 Cage Liner subscribers can check their latest newsletter for access to an exclusive subscriber bundle at 50% off for a limited time. Not yet a subscriber? Subscribe Here for a link of your very own. Offer ends August 6th and cannot be combined with any other store offers or coupons.
 Inspiration from the Creative Team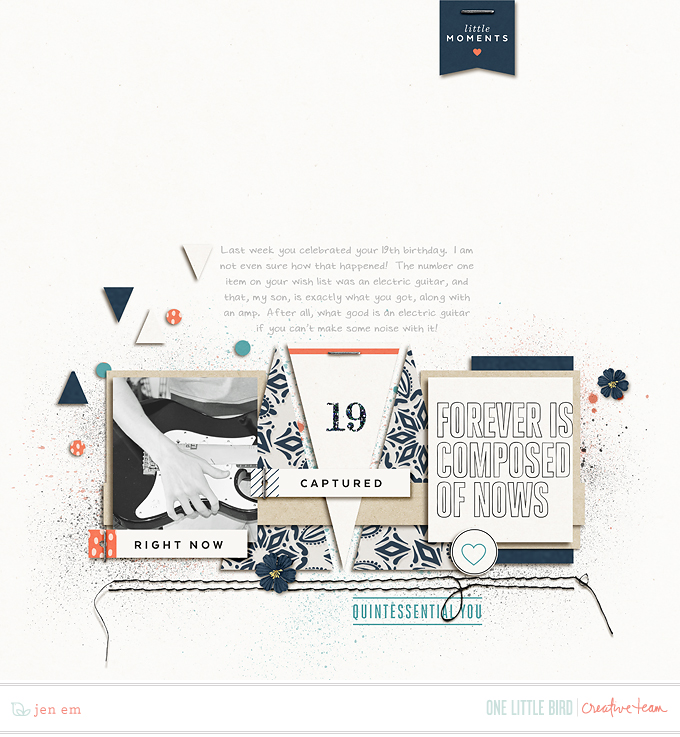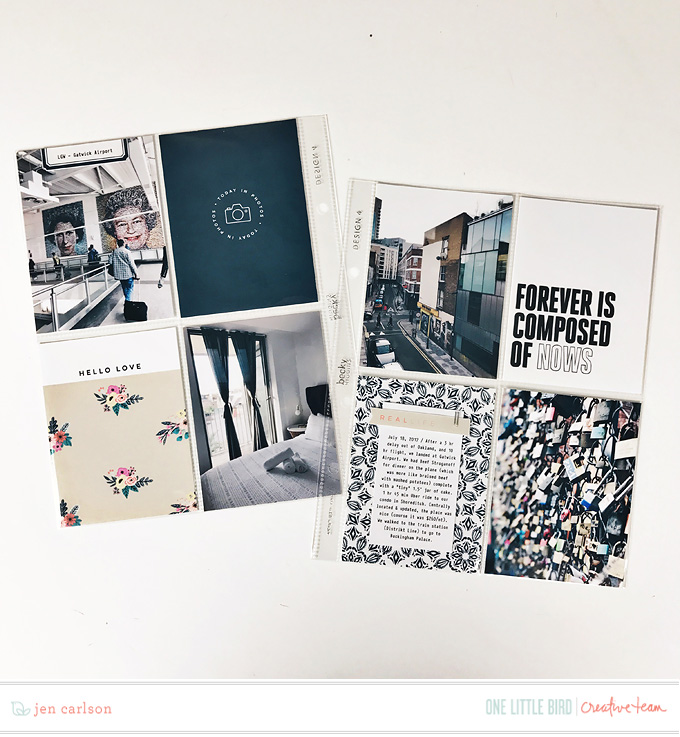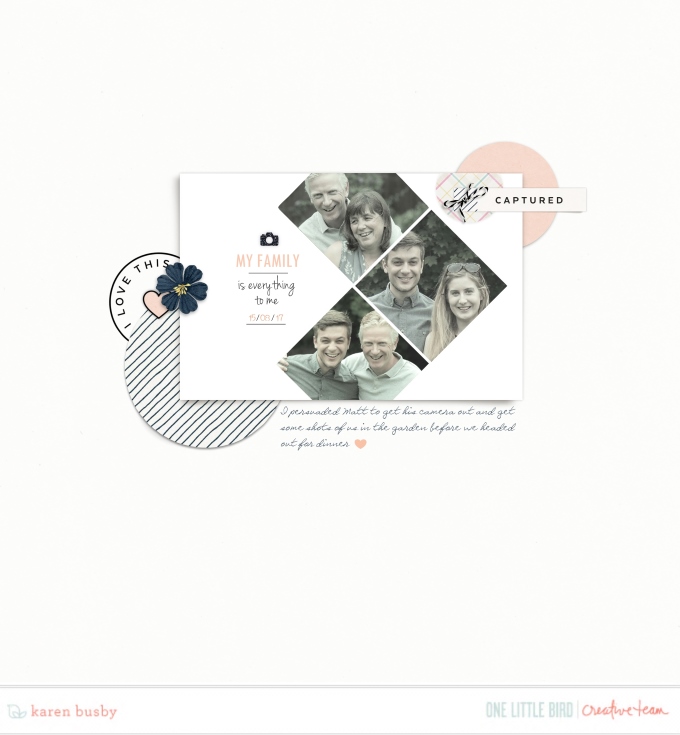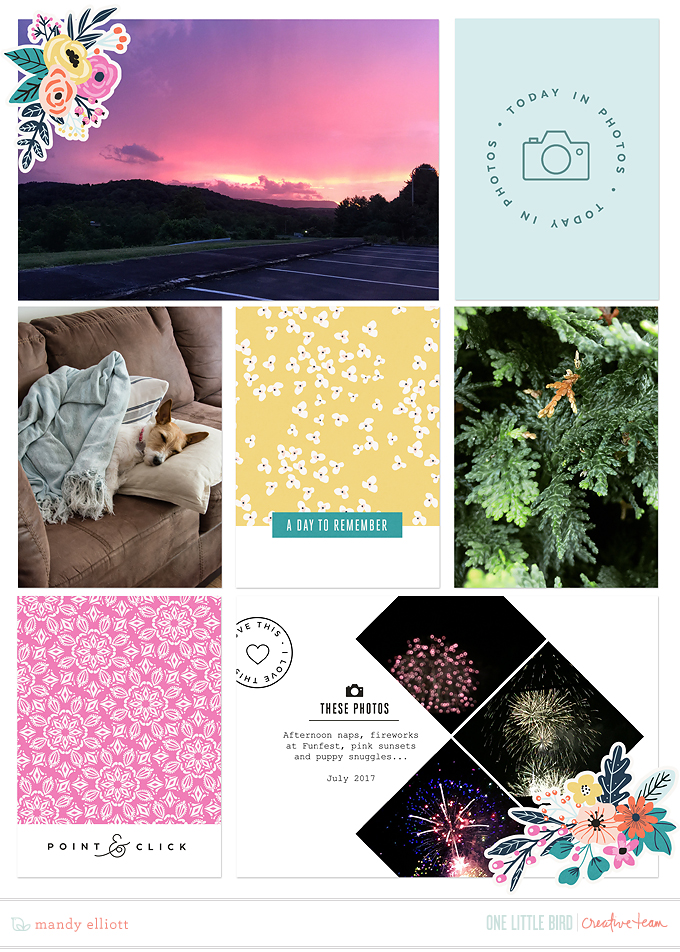 Inspiration from the Pollys
Note: the following projects may contain very small amounts of additional
coordinating products and templates available from other designers for the August BYOC