I know I'm not the only one who gets scrappy funks. These can be so difficult to get out of and while some people can just work through it, I will end up sitting looking at a project for hours.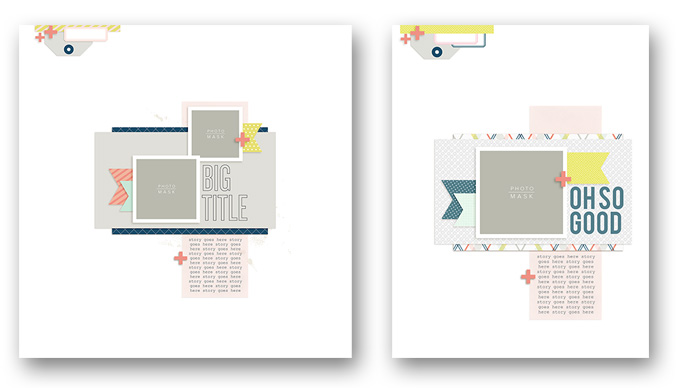 Today I wanted to show you how I used one of the One Little Bird templates. This was actually my first time using a digital template and it was incredibly easy! The template was a 12×12 but I made it into an 8.5×11 page since that is the format I normally scrap in.While it's not shown in the photo above, I did have the photo I wanted to scrap in the frame.
I used the "create clipping mask" option to overlay the paper I chose over the template papers. Once everything was how I wanted, I printed it out!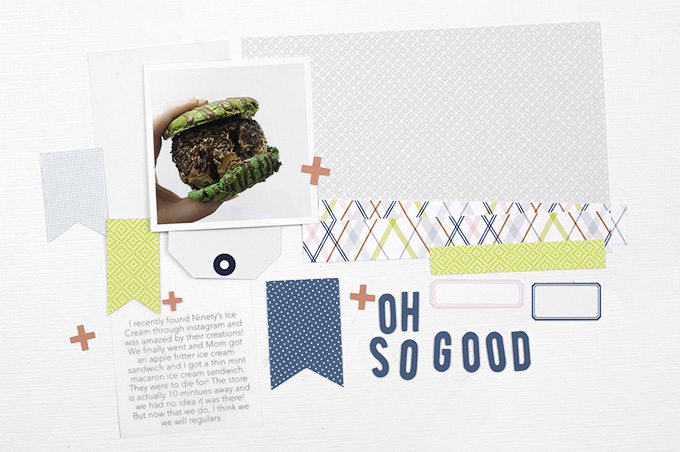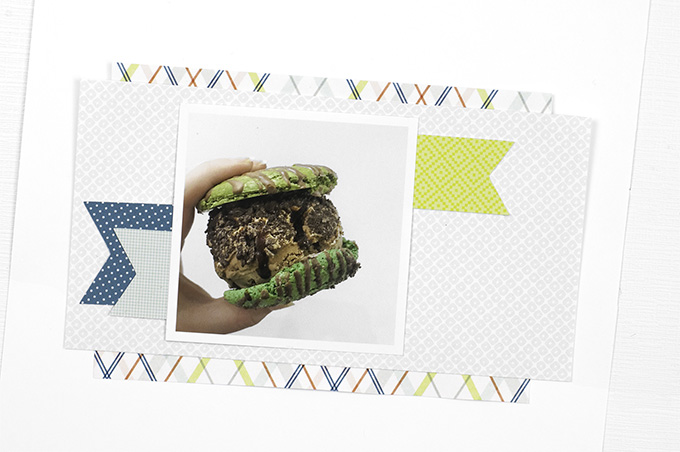 I started by layering the main focus of the page and then adding the accents. To cut out the banners, crosses, and letters I used the print & cut feature on my Silhouette. It made this step so much easier and faster!
For the letters, I also wanted to give them a little bit of thickness so I cut out the phrase two more times and layered them so it created something similar to a Thicker.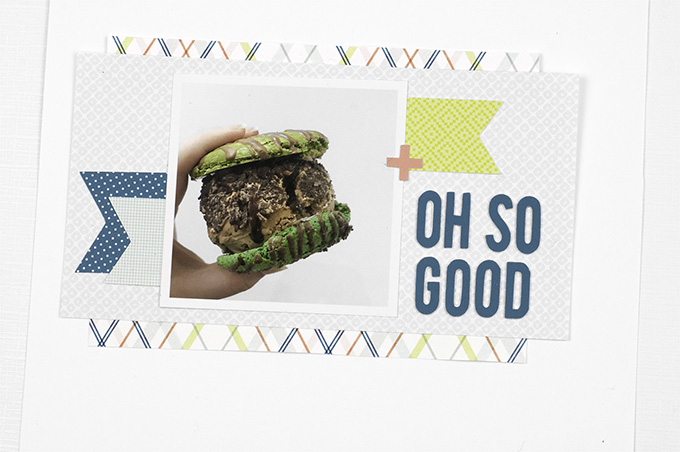 The top of the page is pretty simple but I absolutely love clusters like these! I decided to keep the tag that was used in the template since it matched the main gray patterned paper bellow.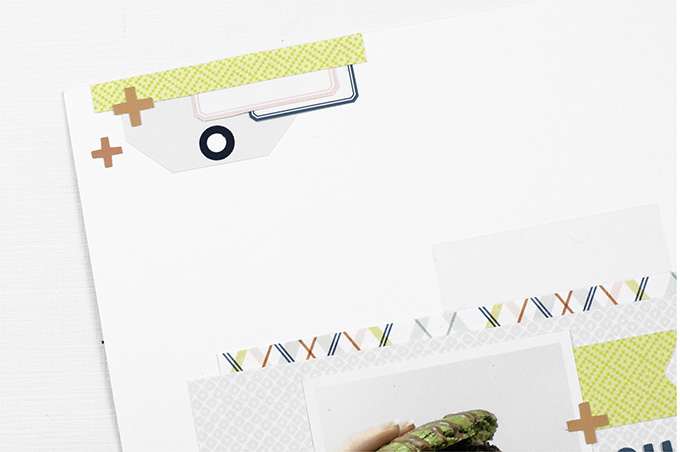 I chose to print my journaling on vellum, which I actually haven't done before, and while it didn't photograph that well, it looks great in person! I am really pleased with this. I rarely put journaling on my pages, I usually do journaling on the back, so I love that this template pushed me out of my comfort zone.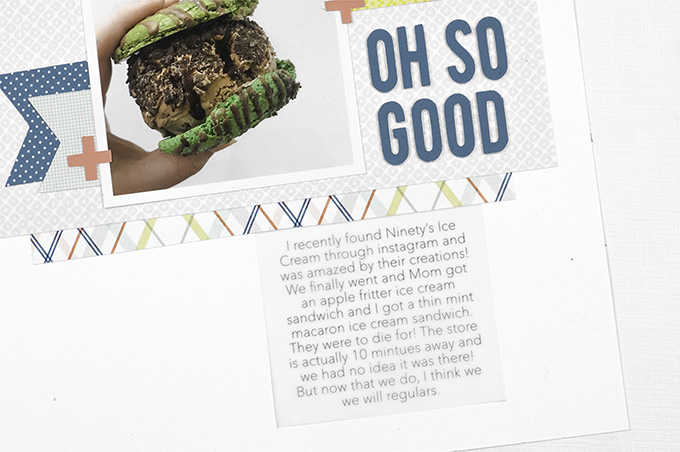 Here is the final page. I love how it turned out and I know I will definitely be using more templates in the future! I hope this gave you a little inspiration to try them out as well!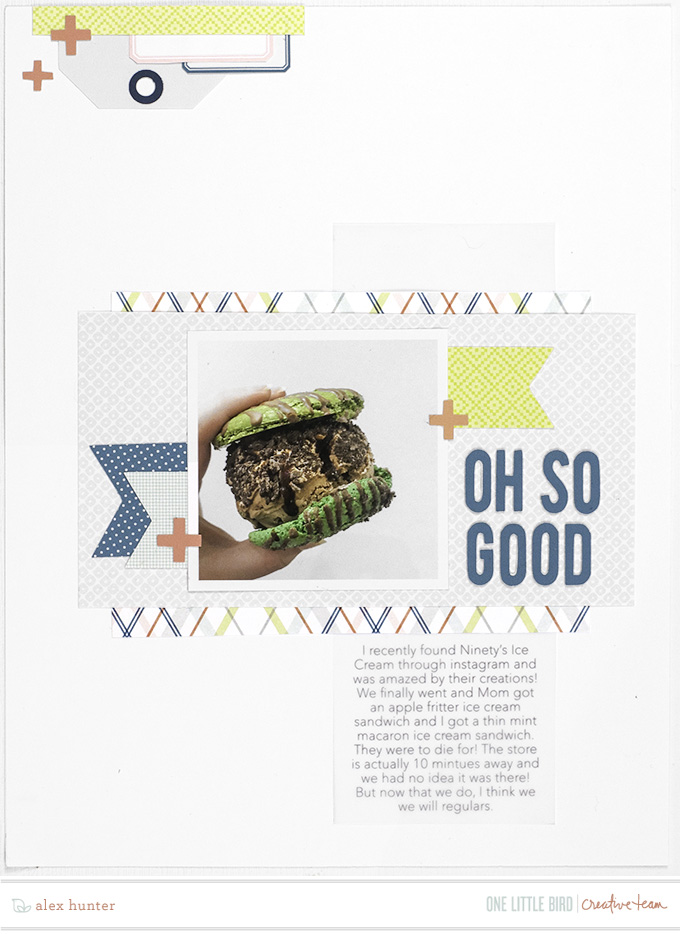 Supplies: Flight Plan No. 29, Hyannis Paper, Elysian Paper, Elysian Elements,Scoop Papers
About Alex
Hello, I am a 19 year old Scottish girl living in North Carolina. I scrapbook to remember the most important things in my life including my friends, family and my black lab, Clara. I also love lettering, card making and pretty stationary.