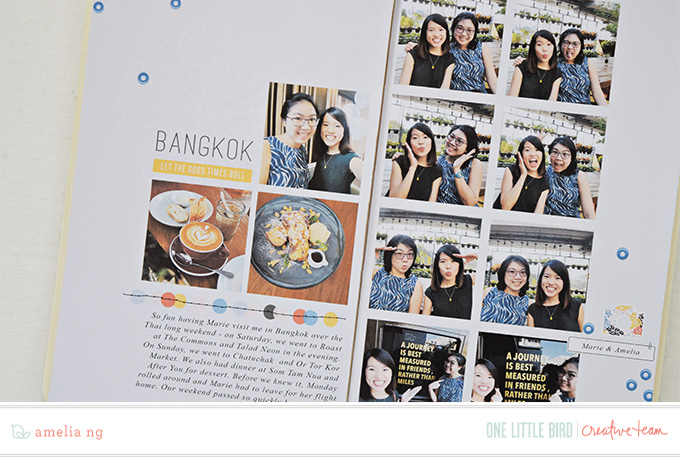 Hi friends, welcome back to the One Little Bird blog!
I'm working in my Bangkok travel Moleskine this month and I'm excited to share what I've been able to create!
Prior to creating these pages, I was struggling to get into a good flow for documenting this season of life.
Since recently I've been gravitating towards more digital memory keeping with mainly creating spreads in Photoshop and then just printing them out, I decided to try this method for my Bangkok travel journal. Another consideration for using this method is that it keeps things really slim, since I want to avoid an excessively bulky journal at the end. This type of documenting is also fuss-free and travel-friendly because it's easy to experiment with and requires minimal supplies – just your laptop, some digital kits and your creativity! The sky's the limit and it is perfect for documenting on the go.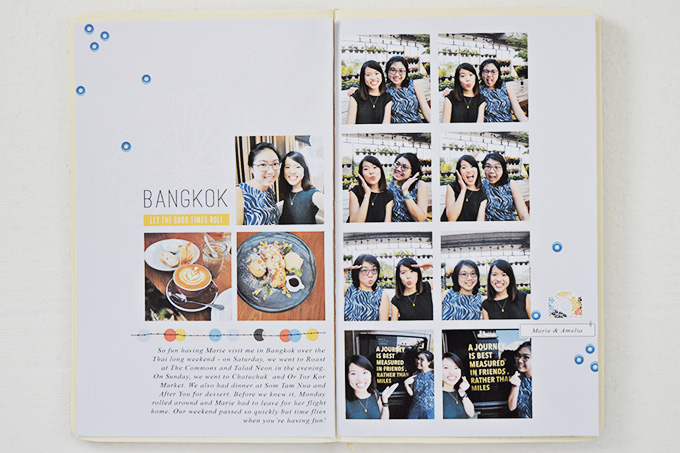 To document a friend's weekend visit, I chose to use the Between Us digital kit. They were the perfect colors for our weekend adventures together.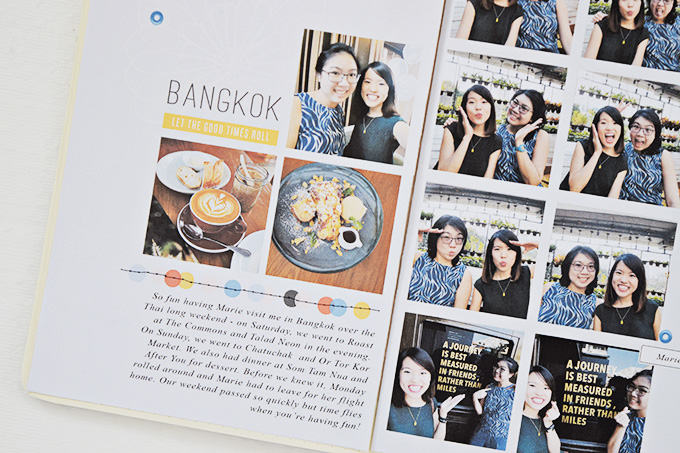 For each spread, I created two spreads on a blank canvas in Photoshop first. I chose a neutral solid paper for the background. Then I created clipping masks and added my photos.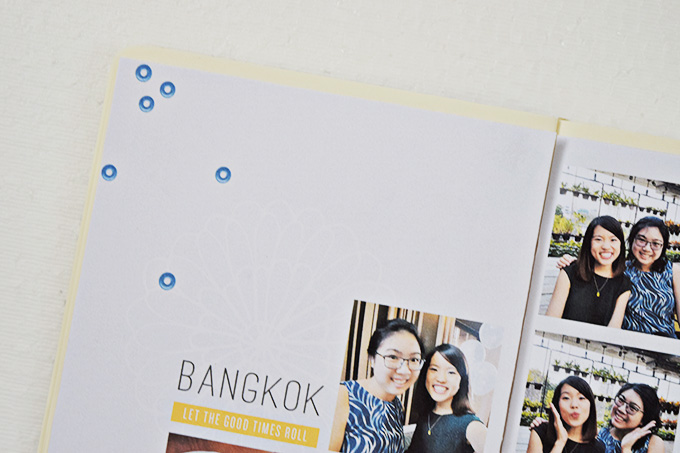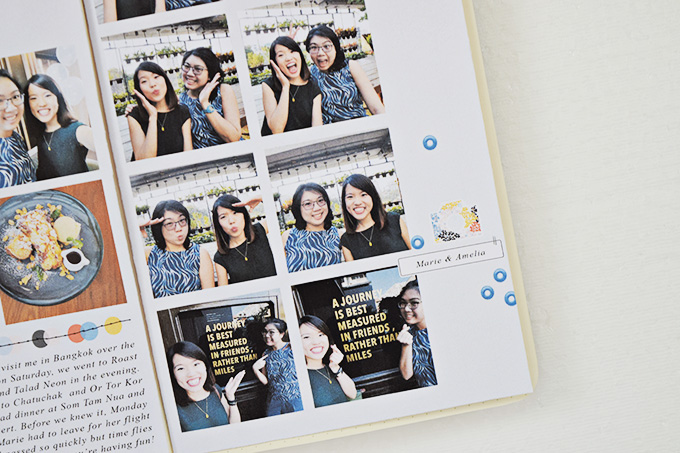 The fun part was getting to choose the embellishments – which ones to use and where they would go! For me, choosing the right embellishments is necessary to complement the spread, so I looked for natural spaces for different elements, while balancing resting space for the eyes.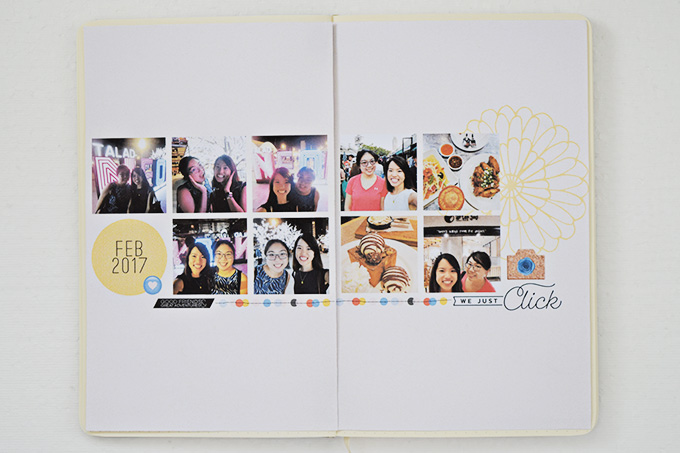 I added mainly blue and yellow embellishments to coordinate with the photos and to keep the look consistent. Because I had two spreads, I used repeated elements like the floral doilies and stitched banner to tie the two spreads together, since the photos were from the same weekend.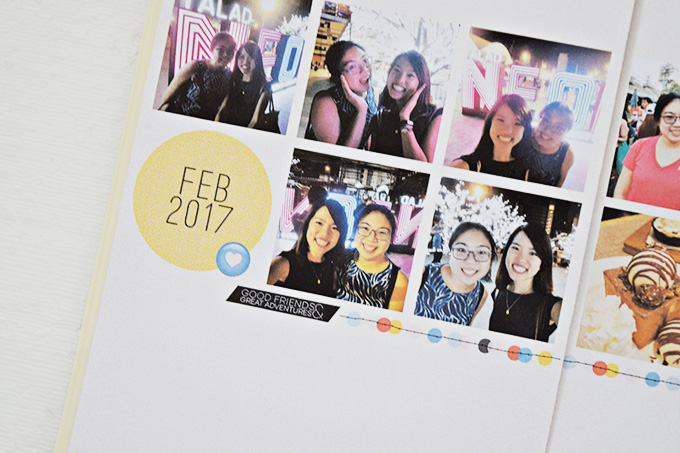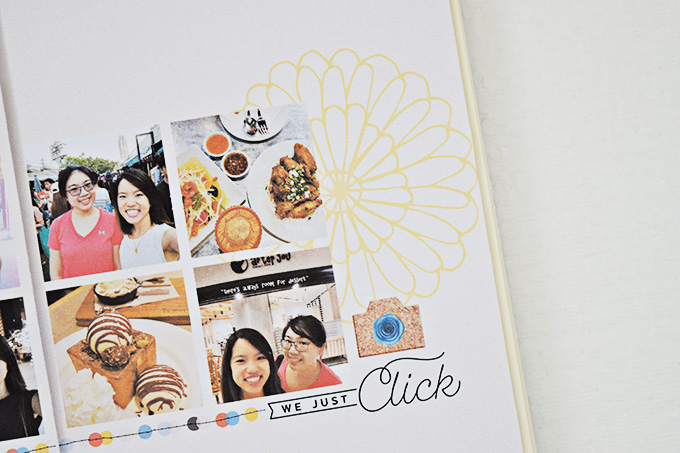 I added my journaling and title last. To finish, I printed it out on international A4 paper size, cut it in half and adhered it to my travel Moleskine.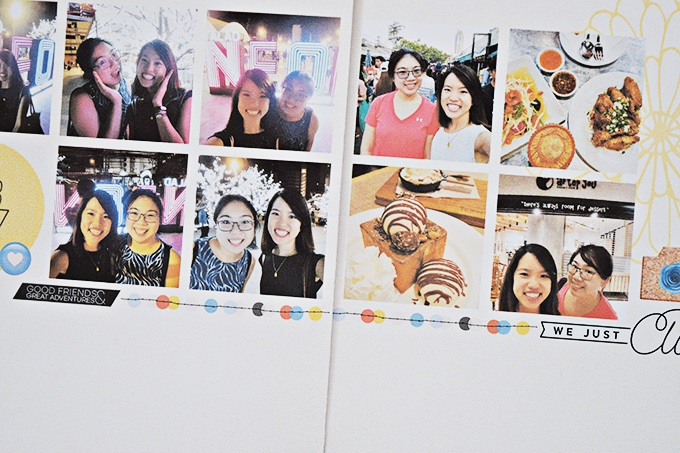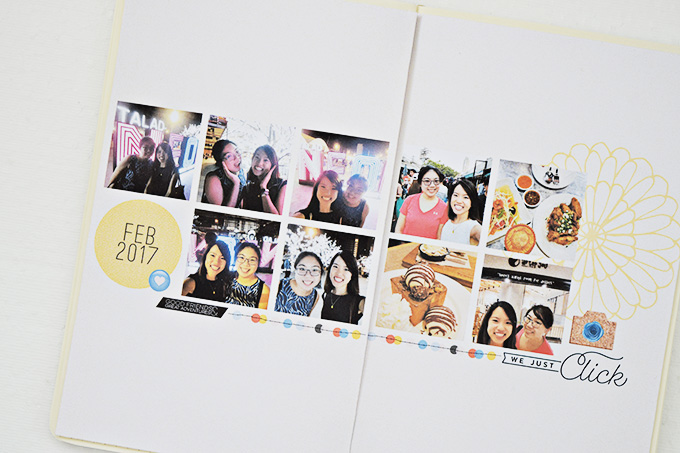 It was so easy creating this spread in just two afternoons! I also love how easily I was able to incorporate so many photos into these pages with the digital kits.
I hope this inspires you to create in new ways!
Until next time,
Amelia
About Amelia
I'm a Singapore city girl who loves making memories and documenting the every day adventures. Some of my favorite things include laughing, riding roller coasters, crafty stuff, lists, and being inspired. If I could, I would spend all day going on adventures and being creative.