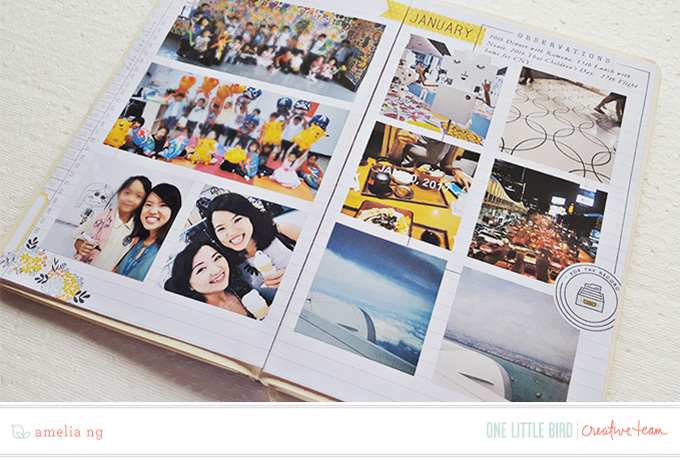 Welcome back to the One Little Bird blog!
This week, I'm sharing my process for creating easy monthly review pages in my Bangkok travel journal.
Since I collected somewhat random photos during the month, I decided to collect them into a monthly review spread and have them documented in at least one place.
I love the idea of monthly spreads because it is easy to include as many or as few pictures as you like. Plus, "random photos" now have a place to go to.
There's huge flexibility if you decide to create specific pages for specific events, but everything else can go into the monthly spreads, together with a list of written highlights.
The great thing about this process is that it is easily replicated to other layouts or themes.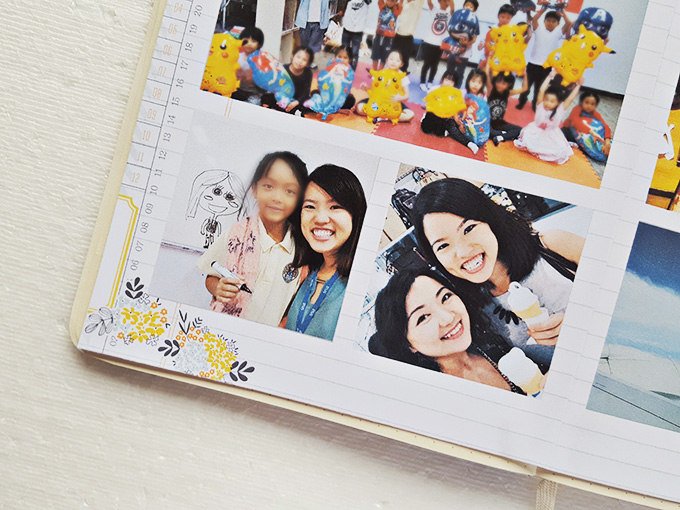 Here's what I did:
1. Choose the month you want to document.
I chose January, but really, you can start anywhere.
2. Narrow down photos.
This part of the process is simplified if you organize your photos by month, the way I do. I created a separate folder on my computer and copied the photos I wanted to use for this month's spread.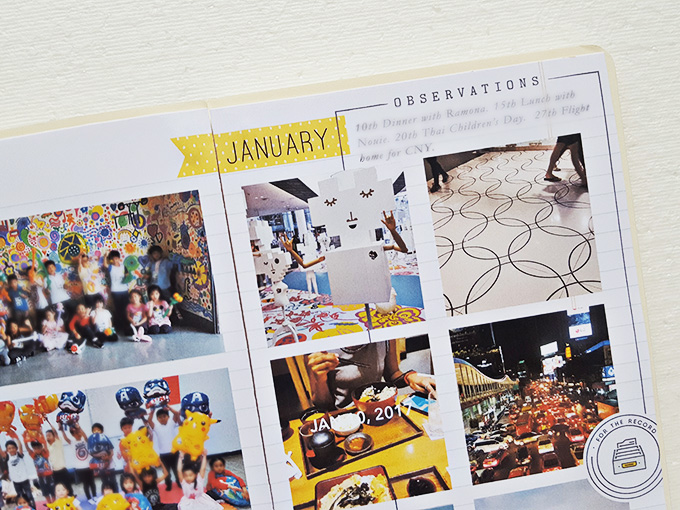 3. Find a template to use.
I created my own template in Photoshop using clipping masks. But you can use any template that suits you best.
For the masks in the template, I made them the same size in order to keep the photos consistent and unified.
Another way to achieve unity is to group photos according to theme, even within the spread. For example, I grouped all my class photos together, and all the airplane photos together.
4. Choose a kit.
I liked how nicely the Duly Noted kit coordinated with my photos, which is what I used for this spread.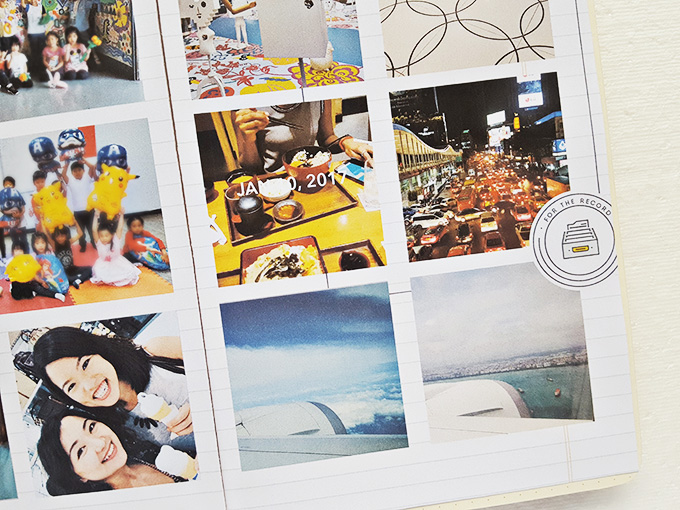 5. Design your page.
This is probably the most fun part about the monthly pages. I chose a muted ledger background and added some fun design elements. I created a visual triangle with the banner, floral die cuts and circle embellishment to tie the page together.
6. Record your monthly highlights.
In the corner, I recorded a quick recap of what happened during the month.
So that's it! A super quick and easy way to document one month in one go.
Are monthly review pages part of your documenting? How do you use them? Let me know in the comments!
Until next time,
Amelia
About Amelia
I'm a Singapore city girl who loves making memories and documenting the every day adventures. Some of my favorite things include laughing, riding roller coasters, crafty stuff, lists, and being inspired. If I could, I would spend all day going on adventures and being creative.