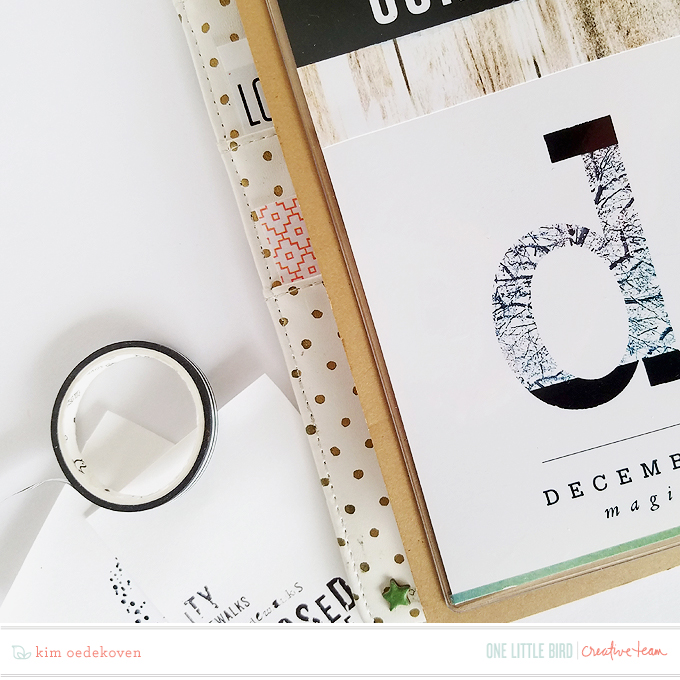 It's never too early to start planning the most wonderful time of the year!  I'm usually terrible with last minute stocking stuffer things but I'm totally determined to get it together this year!
I'm going to have a designated travelers notebook for all things Holiday and I've decided to spruce it up a bit with some of last years December Magic release!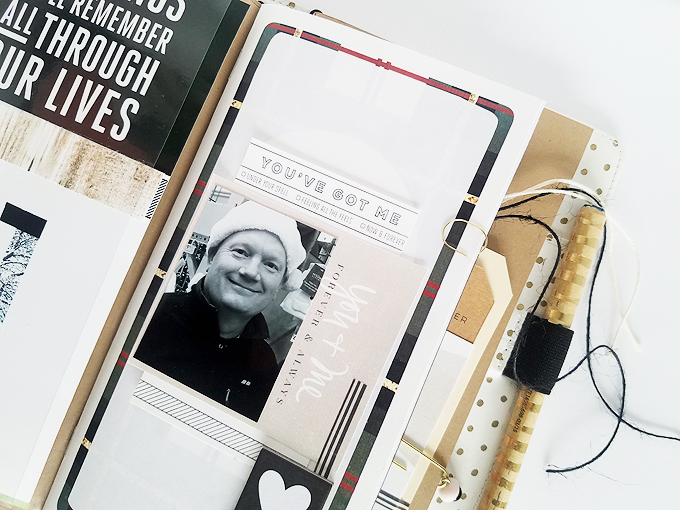 This is a standard size travelers notebook in which I've printed out my Holiday insert.  The cover decoration is a wonderful Holiday plaid but I decided to tone it down to create a vignette by having a white opaque sticky paper as a base for my handsome hubby! I used two journal cards, a chipboard piece and some striped washi to finish it out.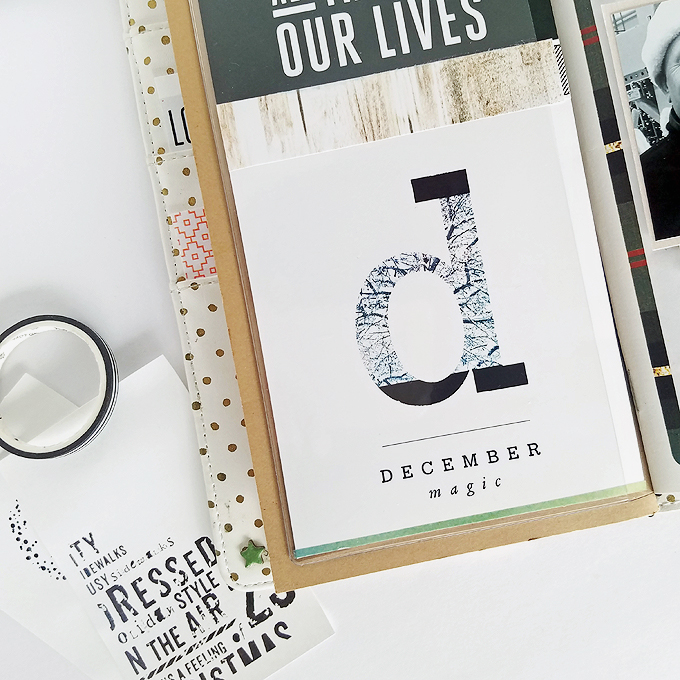 On the other side is a full dashboard insert.  I've used this journal card where I've created a clipping mask in the 'd' and inserted my own winter tree pic.  Above is a quote from one of my favorite songs…..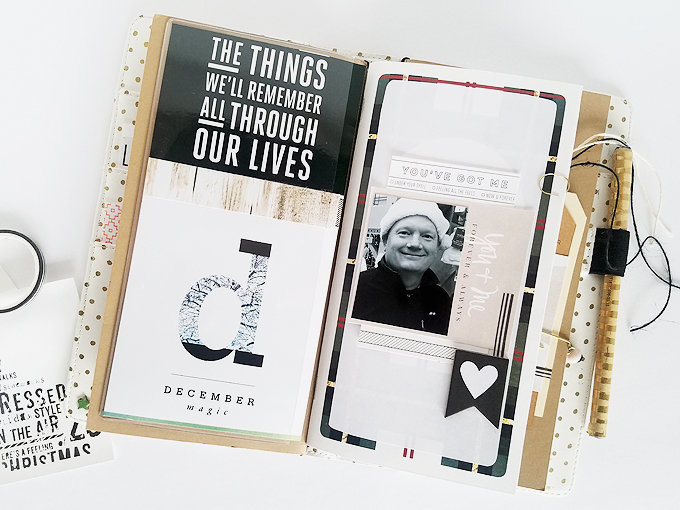 …'Sleigh Ride'. Karen Carpenter's version is by far my favorite.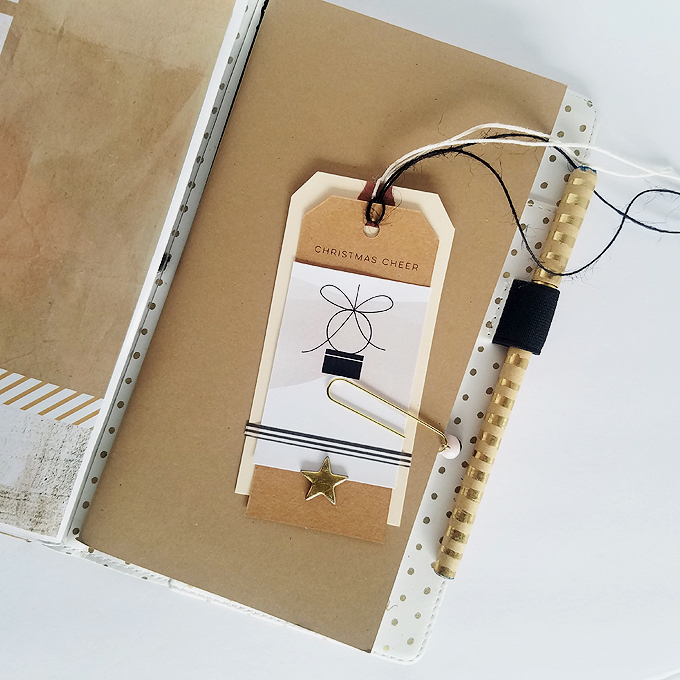 Further back in my TN, I've got a quick layered tag.  This will be easy to add to any last minute gift. It's just a shrunken and trimmed journal card with some washi and a gold star on top of two pre-made tags.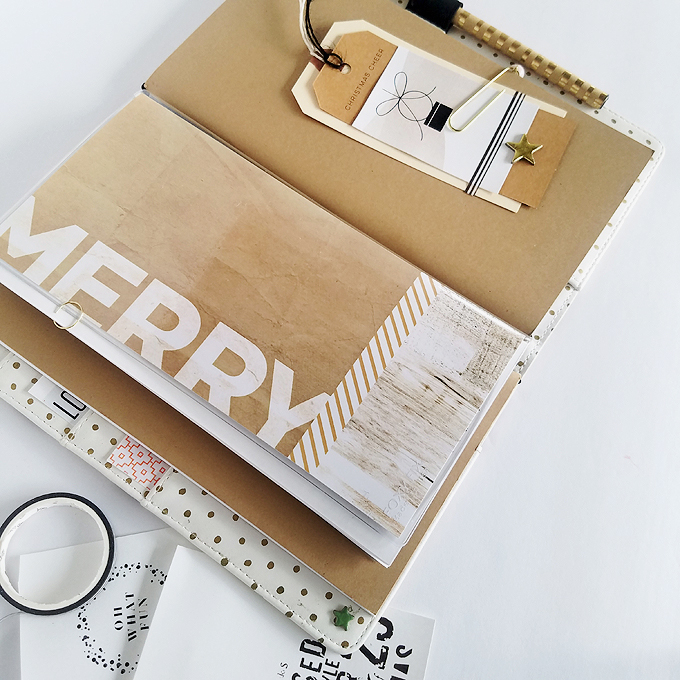 The other side of the dashboard from above is this textured 'merry' card with a accent stripe and a wood grain finish.   OLB journal cards are so very versatile!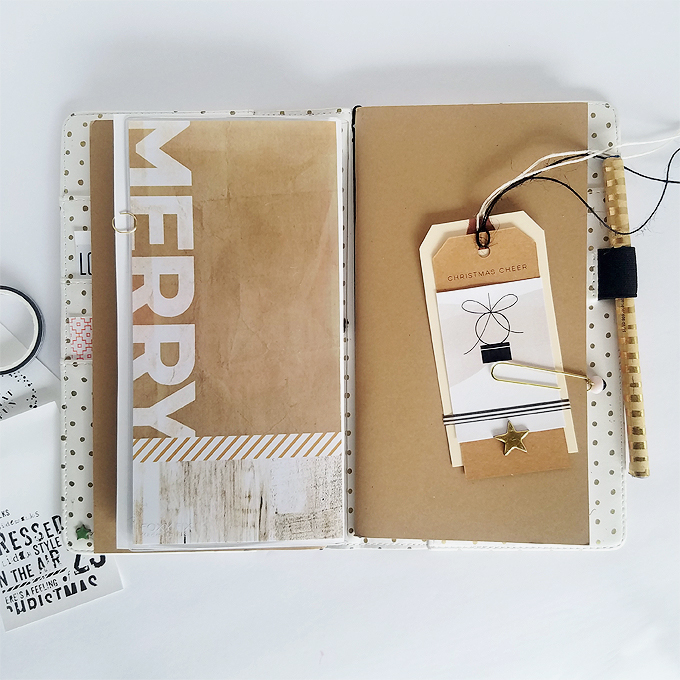 Thanks for joining us today on the blog!!
-Kim
About Kim
Kim is a 40 (Akkk!) year old mother to 4 sporty, smelly and sweet boys ranging in the ages of 4 to 16 and lucky enough to be married to my favorite person in the world who lets her be a stay at home mom. When not doing laundry, this ex-fiber arts teacher loves memory keeping by scrapbook and pocket pages and to creatively plan to make sure she doesn't routinely forget someone at some sports practice – or any other school function.
Save
Save
Save
Save
Save
Save