Christine Newman
Hello One Little Bird fans! My name is Mira Jurecka and I have a huge huge huge honor to be here with you today! Working with OLB designs is always pleasure for me, so I […]
Peppermint
Happy Friday, everyone! August is coming to a close (already?) and I'm excited to share another gallery of inspiration from the Creative Team (and our guests) again this month – this collection uses products of their […]
Contributor
Hello OLB friends!  Candace here again to share with you this month's 'Storytelling With One Little Bird'. This month I wanted to talk about letting the photos speak.
Often as scrapbookers we concentrate more on the […]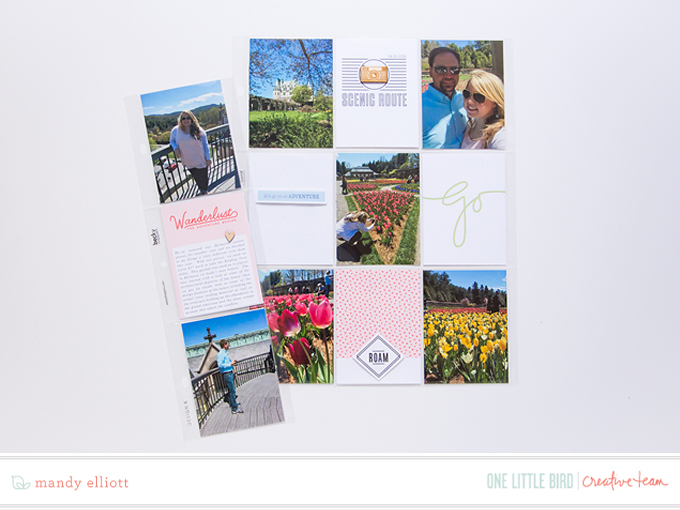 NEW | Roam
NEW | Roam
I've updated the shop with three new products for the August BYOC. The new Roam Collection of products is for adventures big and small. Just in time to document summer travel!