Contributor
Hello OLB friends!  Candace here again to share with you this month's 'Storytelling With One Little Bird'. This month I wanted to talk about letting the photos speak.
Often as scrapbookers we concentrate more on the […]
Contributor
I am very excited to share these projects with you all today! I have recently been seeing a lot of traveler notebook scrapbooking and I decided to take the plunge and try it! These were […]
Peppermint
Happy Friday, you guys! Before we dive into the latest gallery of inspiration from the creative team, I want to be sure to mention that it's QUARTERLY SALE TIME at The Lilypad! Always a great […]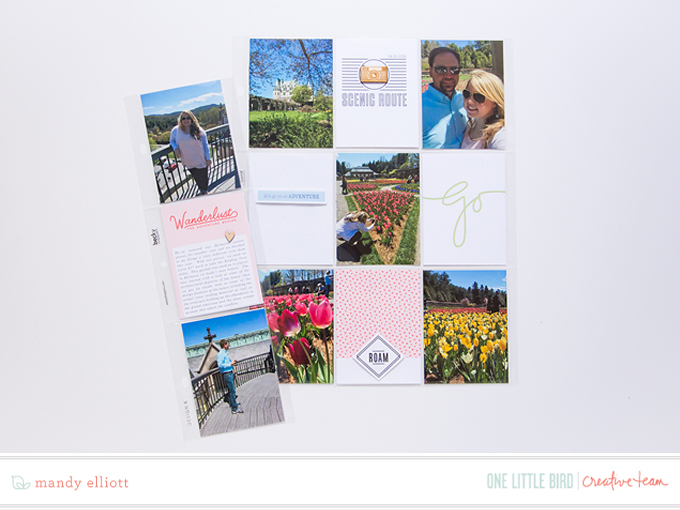 NEW | Roam
NEW | Roam
I've updated the shop with three new products for the August BYOC. The new Roam Collection of products is for adventures big and small. Just in time to document summer travel!